open positions
I.R.P Industrial Rubber is a leading distributor of industrial hose, couplings and clamps, Flexaust hose & ducting, sheet rubber & matting and custom hose products. Our mission is to create an efficient, worry-free buying experience for distributors.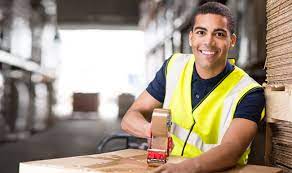 I.R.P. Industrial Rubber is looking for a warehouse worker to participate in our warehouse operations and activities. Warehouse worker responsibilities include storing materials, picking, packing, hose assembly work and shipping orders. The goal is to increase efficiency, profitability and customer satisfaction. Job is Monday to Friday 9am to 5pm
- Prepare and complete orders for delivery or pickup according to schedule (load, pack, wrap, label, ship)
- Receive and process warehouse stock products (pick, unload, label, store)
- Keep a clean and safe working environment and optimize space utilization
- Communicate and cooperate with supervisors and coworkers
- Follow quality service standards and comply with procedures, rules and regulations

Requirements
- Proven working experience as a warehouse worker
- Familiarity with modern warehousing practices and methods
- Good organizational and time management skills
- Current forklift license
- High school degree

Located in Mississauga or Brampton
Job Type: Full-time
Apply Now

I.R.P. Industrial Rubber is an equal opportunity employer committed to fostering an inclusive, equitable and accessible workplace where every team member feels valued, respected and supported, and has the opportunity to reach their full potential. We welcome and encourage applications from all people. Should you require accommodation or support in any aspect of the recruitment and selection process, we will work with you to meet your needs.