CWS SINGLE PLY NEOPRENE/ POLYESTER
Request Info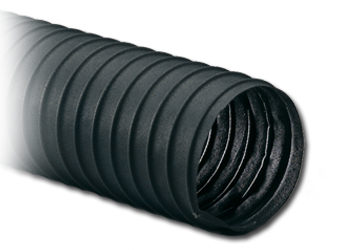 Colour
Black
Temperature Range
-54°C to +107°C (-65°F to +225°F)
Stock Sizes
2"-12"
AvailableSizes
2"-12"
Standard Stock Sizes
10ft/25ft only
Non Standard Lengths
Made to order
Product Information
CWS- Single ply neoprene/polyester retractability. Recommended for less demanding low pressure air handling, fume control and dust collection applications. Spring steel wire helix for good crush resistance. CWS is flame retardant to UL 94V-O.
Product Applications
DUST
MATERIAL
Notes
* Pressures based on straight lengths of hose @ 72°F
| | | | | | |
| --- | --- | --- | --- | --- | --- |
| Parts Number | I.D. Inches | Approx Weight | Positive Pressure | Negative Pressure | Centreline Bend Radius |
| CWS-R-2 | 2 | 0.240 | 30 | 29 | 1.80 |
| CWS-R-2.5 | 2-1/2 | 0.250 | 30 | 29 | 2.00 |
| CWS-R-3 | 3 | 0.360 | 30 | 29 | 2.50 |
| CWS-R-4 | 4 | 0.470 | 18 | 29 | 3.00 |
| CWS-R-5 | 5 | 0.590 | 15 | 17 | 3.50 |
| CWS-R-6 | 6 | 0.670 | 7 | 16 | 4.00 |
| CWS-R-7 | 7 | 0.830 | 6 | 15 | 5.00 |
| CWS-R-8 | 8 | 0.900 | 5 | 10 | 5.50 |
| CWS-R-10 | 10 | 1.100 | 4 | 4 | 6.00 |
| CWS-R-12 | 12 | 1.400 | 3 | 3 | 7.00 |